---
Facebook Page: How to Optimize and beat Competitors?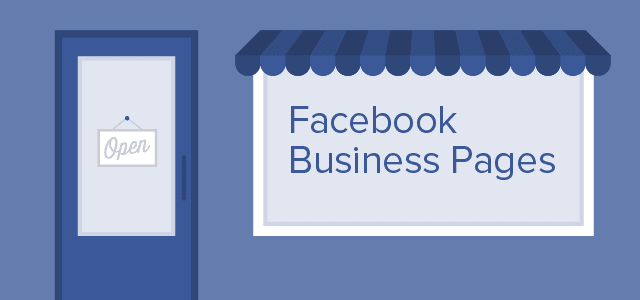 October 26, 2016
No Comments
2073
How to Optimise your Facebook Page?
There is no doubt that Facebook is the most recognised social network for marketing activities. If you are one of those who are using Digital Marketing Strategies to promote their business then you have probably realised how important is the online presence to connect with clients. With most companies using Facebook to promote products and services, the question is how to make a business page better than your competitors. Bellow you will find some simple yet important practices that will make sure you can stand out and make you better than your competitor.
Right Name
Choosing the right name is the most important thing you should first think. Be comfortable and proud have that name. Facebook page name is at the top of your profile and may be the first thing your customers will read when they visit your page and also it will be the first thing will see they start to search for your Facebook page. In addition, you have the option to claim a customizable URL which is your username. This will make it easier for your and your customers to promote your Facebook presence.
Fill your Profile
Fill your profile..completely! When you miss sections by not filling them out with all the information regarding your business, chances are your visitors will move on. Leaving sections like contact numbers, locations, operating hour may cause your potential customer to leave and lose interest.
The About button on Facebook page it can be the first thing that a visitor can click to see what it makes you different from competitors. Tell everyone about your business, like awards winning, company's mission, services and products you are offering. Don't forget your contact information and operating hours and of course location!
Profile and Cover Image
Your photo has the most visibility on your Facebook Page covering almost a third of a screen on both mobile and desktop. Your cover photo could be the best-selling product for your business or a graphic that expresses company's mission or even your store! In addition, if you would like to design your own and on budget, have a look on canva.com, they are offering free customisable Facebook cover templates!
Call-to-Action (CTA) Buttons
Facebook is offering call-to-action buttons on your business page that best apply to your business. You can choose from: Learn More, Book Now, Send Message, Call Now, Use App, Play Game, Shop Now, Sign Up, Watch Video, Send Email and Request Appointment.
Make use of these buttons as allow your customers to interact with your business page easily. In this way you give to your customers ease to contact you, order your products, submit inquiries and schedule your services! You may find this article about CTA helpful!
Pins to the top of the Page
There is always something important to keep in your business feed. Before content was getting lost and could only be display chronologically. Now, having the option to pin at the top, your favourite posts are getting spotlight! You may also, pin a Terms and Conditions post or a photo with a brief history about an upcoming event! The possibilities are endless!
TABS
Each Facebook Page is having tabs like About, Events, Photos which are default displayed on your  page. Add tabs like Services, Jobs to make visible to your visitors about your current job openings or services and products you are offering.
Your Feed
Update your Feed with cool images and do not only write a post. Human mind cannot remember writing but can remember an image. Engage your customers on the post or your ad. If you offer a visual content then most probably visitors will remember you than promoting a product with no visual!
Apps
These are preinstalled applications that you can use for free. There are also premium services that may require a small fee by the owner of the app. But what are these apps anyway? Apps for Facebook business pages were designed to maximise the efforts of marketing by gathering email address to build mailing lists, book tickets, creating e-commerce shops and running contests.
Conclusion
Facebook business page is entirely free. Putting your business on Facebook isn't about creating a page then walk away and expect that this will work for you.  The beauty of Facebook page is that allows you to engage with your customers and make your followers to do business with you. Being active and quick reply to comment will attract and make your potential customers to trust you. It takes real work to run your Facebook business page but it is well worth put some effort into it. In addition, that it costs nothing to create a page this can also eliminated your marketing expenses without pay for promotion, or if you would like to Sponsored ad once you have a ready established page will automatically build a brand loyalty!
If you require more information please do not hesitate to contact Paprikaads! We are here to help you!
Recommended Posts
October 15, 2021
August 5, 2021
July 12, 2021