---
#SurpriseSomeone is a Platform Which Spreads Smiles
#SurpriseSomeone: A startup which spreads smiles!
You just won 1000$ because you are reading this!
Hey! I was just kidding! You don't actually win it but imagine if it was true! You would feel incredible isn't it?
In fact, even if you'd got a 1 dollar or just a small chocolate, you'd feel pretty great, simply because that was unexpected. Why do we get excited over something so small? It's less about the money and more about the act of being surprised.. Notice how an unexpected bouquet of flower delivery can bring you more joy than buying the flowers yourself? Or how chocolates received as a gift taste better? This is because being surprised activates the pleasure centers in our brain and gives us a nice shot of dopamine, which makes experiences more enjoyable. 
When we are surprised, we smile..we say WOW…we feel delighted!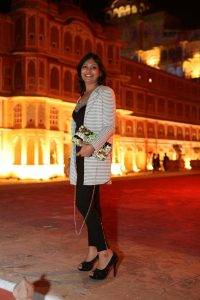 I, Pinky Maheshwari, desired to do something creative, inspiring, positive. The idea of creating something tangible and spreading smiles was endearing. And thus, came about Surprise Someone. We believe small things can make a big difference, add value to your life and bring smiles on loved ones faces.
With us its not money which can buy u gifts but your and our combined efforts. One needs to put in extra effort to think how to make someone smile..and that's where Surprise Someone comes in. Creative ideas and awesome craftsmanship giving you the perfect gift for your loved ones. Its all hand made and heart felt. 🙂
It is not so much about selling products but about creating that unique gift for the customer. These products give a contemporary twist to traditional gifting ideas. They add the chic vibe to gifts that are conventional. We try and add Indian art in our products. The idea is to add fun to traditional aesthetics and modern nuance to ethnic gifts. Working in the fast paced world of digital, these gifts are definitely unique as they are hand made. They have a mix of modern and classic. Some iconic ideas have been a contemporary twist and each gift tells a story.
It is not so much about selling products but about creating that unique gift for the customer.
We are giving opportunity to India's finest artist who have not been given chance yet to come out and showcase their beautiful talent. Before others we love to see smiles on the faces of our artists and their family. The minute I go and brief them about a new concept and ask them to make multiple pieces, I can see the joy in them for getting started and putting their creative energies to good use. There are few artist whose entire family is into this.
When was the last time you got compliment and if you recall I am sure it had same effect as if you had recd some cash reward. Everyone, likes to be appreciated but in this humdrum of life, we are somehow forgetting to do this even if we want to do that… Imagine we feel awesome when someone compliments or appreciates…now imagine someone else feeling the same just because of you…smiling just because of you…feeling special just because of you…because of your few little kind words…
When you are happy, your radiate positive energies, joy, and euphoria. It's like happiness is contagious.
The Journey of #SurpriseSomeone
#surprisesomeone is my baby, my passion. After spending 10 good years in corporate world, with the world's largest ad agency and couple of years with telecom, one of the most important person entered my life, and that's when I decided to say good bye to full time job and be with my lifeline, my baby boy UDIT and thats when this mommy converted her passion into profession and decided to be a MOMPRENUER and  #surprisesomeone. Since it was all about surprises and surprising all the lovely ones out there, we thought what better name can we give it than SURPRISE SOMEONE.
Surprise Someone, would never have been what it is today without my family support, my strength-my Hubby and cooperative and supportive in laws. Having such a beautiful family with a positive PAT on your back always is God's blessing. My father inlaw and motherinlaw has always treated me like their own daughter and always believed in me and encouraged me at every step saying " go ahead and do it..youcan do it" that means a lot to me. I and My Mother –SHARDA Daga started last year with almost zero investment. She has been and is a great inspiration for me to do new things and do it differently. She has brought me up me by doing small things for me but in a very very very special manner.
#SurpriseSomeone activities
We help HIV positive kids and uknderprividgled kids by training them to make hand made paper bags which in turn helps them generate their own livelihood. Not only this, we keep surprising them and in return when they give us that beautiful contented SMILE, it is just priceless.
But that's not it. #surprisesomeone starts thinking after everyone stops. We are very soon starting in flight surprises where you can surprise your dear ones in the air and not just in air but while you watch movies and on top of it also while you dine in by making personalised menu cards. And since #surprisesomeone, believes in keeping its team happy and delighted, we keep showing our team our gratitude and love by surprising them every now and then and why shouldn't we? Isn't it what we actually live for?
#surprisesomeone is a hub of talent. The start of #surprisesomeone with a zero was a difficult road and we managed a few things on our own and got orders of surprises from our friends and family. We started paying that money to these artisans and today we have enough to rotate the money and keep the show running. And with the good blessings of my parents we are getting overwhelming responses not only from teenagers but all the age groups. Now whenever people want to make someone feel special they remember #SURPRISESOMEONE!
Find #SurpriseSomeone:
[dt_button size="link" animation="none" icon="fa fa-external-link 2x" icon_align="left" color="" link="http://www.surprisesomeone.in" target_blank="true"] Website[/dt_button]
[dt_button size="link" animation="none" icon="fa fa-facebook" icon_align="left" color="" link="https://www.facebook.com/Surprise-Someone-184844481584014/" target_blank="true"] Facebook[/dt_button]
[dt_button size="link" animation="none" icon="fa fa-twitter" icon_align="left" color="" link="https://twitter.com/surprisesome1″ target_blank="true"] Twitter[/dt_button]
Spread the word and don't forget to…#SupriseSomeone! 😀
Paprikaads's SELECTION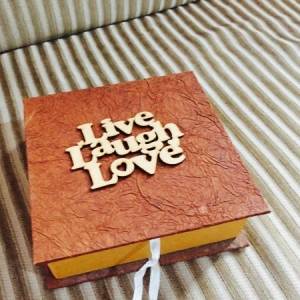 Recommended Posts
October 18, 2017
February 8, 2017
February 6, 2017